About Brick Street
Thank you for supporting Brick Street.Together with a great pub atmospehere, we feature several dining rooms for your enjoyment. We also feature our private dining and banquet rooms for your special events. In additon to a wonderful dining atmosphere, these rooms are equipped with all the lastest audio-visual equipment to assist in your presentation needs. Brick Street of Grand Blanc is more than just a restaurant, it is designed to meet your ever changing entertainment and dining needs. Causual or Fine Dining, hosting a special event or just watching your favorite sporting event in the Pub, owner Michael Jablonski and his staff have made a restaurant worthy of repeated visits.
What's enticing about Brick Street, besides its food, is the service and choices, along with a relaxing atmosphere.
The staff at Brick Street works with its owner Michael Jablonski constantly to bring tradional as well as unique entree's for your dining pleasure.
Skillet Dishes include Bangkok Chicken and Fajita's. We also feature some of the best Thai Lettuce Wraps in the area
Fish dishes range from Mango Orange Roughy to our traditionbal Fish and Chips, which is a Brick Street feature.
Steaks are prime as we offer twin filets come with portabella mushroom, boursin cheese and red wine demi-glaze.
The Baby Back BBQ Ribs are a house specialty.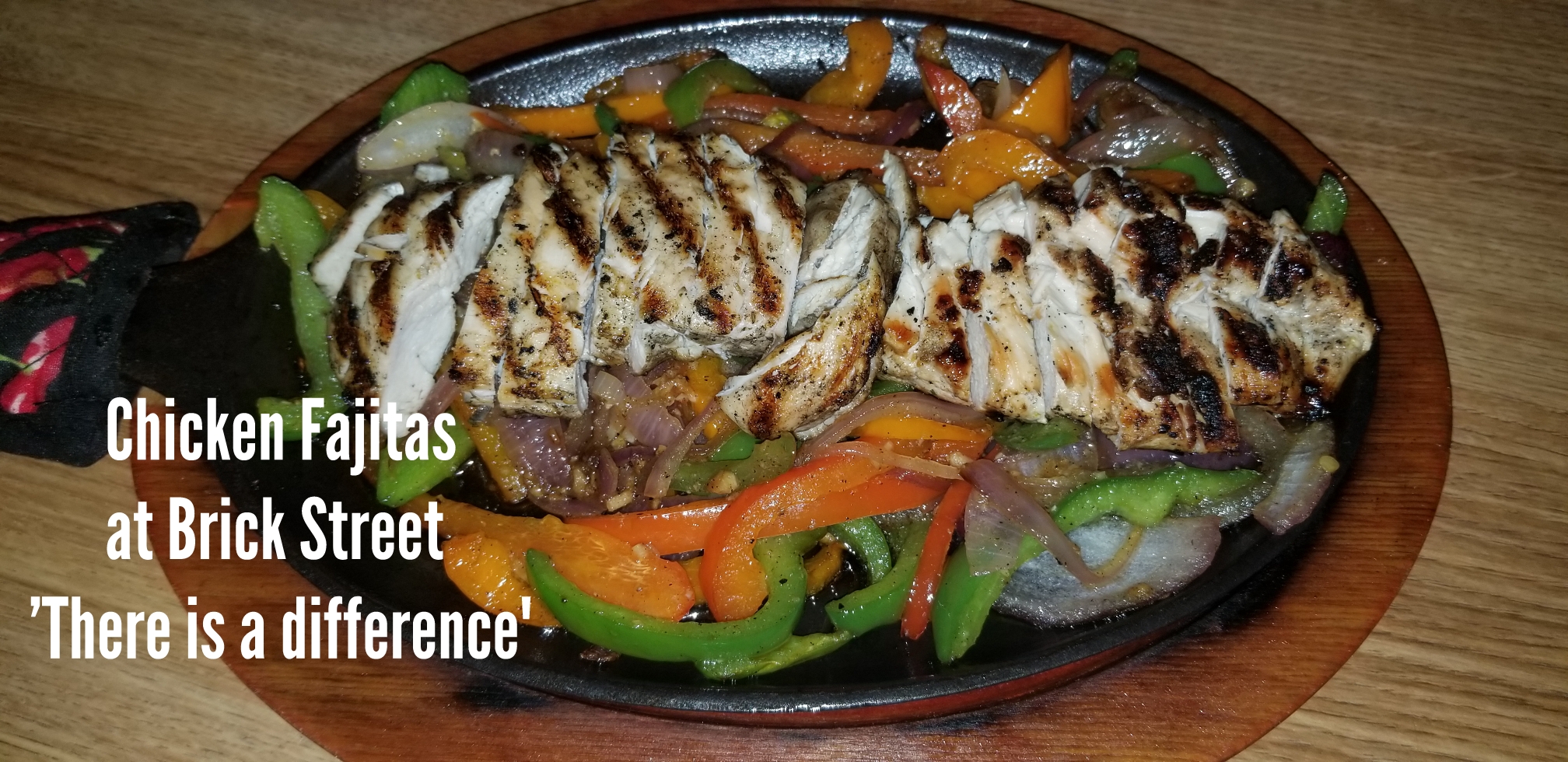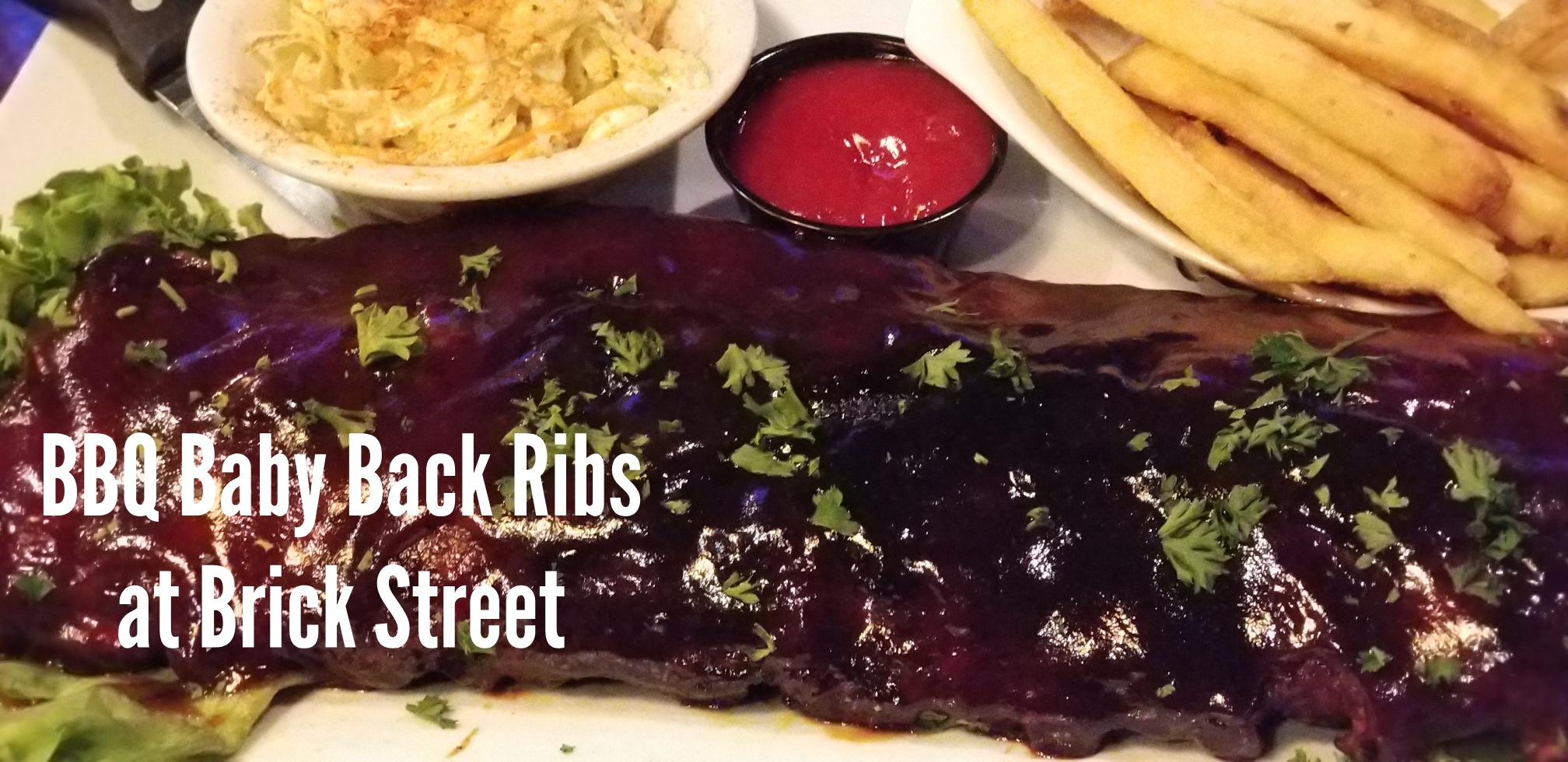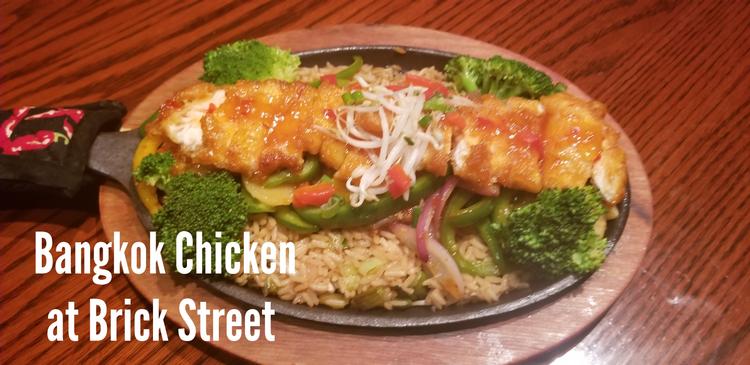 Burgers and sandwiches add more variety, as appetizers, like Firecracker Shrimp, Malibu Coconut Shrimp or our homemade Chicken Tenders that can make delicious entrees or side dishes.
Brick Street's decor is suffused with a warm sense of quality. Dark wood, bricks and salmon-colored walls create a quiet, handsome environment. Brick Street offers two large patios, one of which can be used for private funcition. The larger patio is for open dining and live entertainment is offered many nights during the season.
So how did Brick Street get its name anyway? Well, Michael Jablonski was surfing the Internet in search of a moniker when he noticed a trend where the enduring restaurants were either located on brick streets or in old brick buildings. He liked the idea of a long-lasting foundation and came up with the slogan, "Come On Down To Brick Street."